RAMPS & STEPS FOR
HISTORIC & LISTED BUILDINGS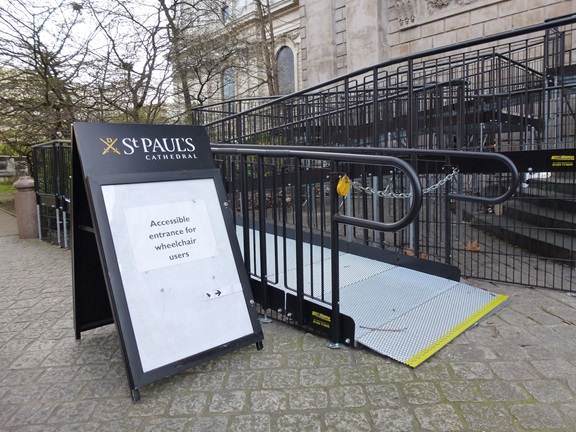 Everyone has the right to enjoy easy access to historic sites. However, any access improvements should be undertaken with great care and without causing damage or compromising the character of a building.
We have over 20 years of experience providing ramps and steps to listed buildings, with our most significant project being at St Paul's Cathedral, London.
To minimise any impact on buildings, our systems are never bolted to walls and concrete pads can be added underneath the support feet.
Plus, 3D drawings are created by our in-house designer, to help decision-makers visualise the system in situ, against a virtual construction of the site.
Throughout this process, we're happy to consult with the appropriate conservation and planning authorities too.