RAMPS & STEPS FOR
HISTORIC & LISTED BUILDINGS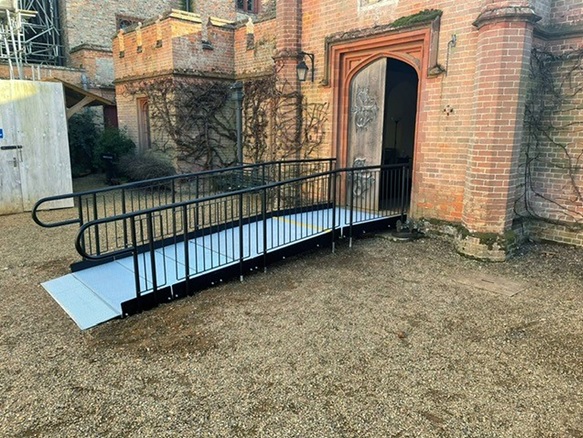 When it comes to ensuring disabled access to historic sites, a delicate balancing act unfolds. Preserving the integrity of protected structures is paramount, but it's equally crucial to implement responsible adjustments that adhere to DDA guidelines.
As a company, we approach access improvements with meticulous care, guaranteeing the preservation of a building or site's distinctive character while avoiding any harm. Our successful track record includes notable projects at St. Paul's Cathedral, Oxburgh Hall, The British Museum, and Westminster Hall.
To minimise any potential impact on these historical treasures, our systems are designed never to be affixed to walls. Moreover, we offer the option to incorporate concrete or rubber pads beneath the support feet for added protection.
The systems are readily available from stock and fully compliant with Part M and K of the Building Regulations.
We welcome collaboration with relevant conservation and planning authorities to ensure compatibility with preservation efforts.