RAMPS & STEPS FOR
HEALTHCARE BUILDINGS
Access solutions for hospitals, GP surgeries, NHS facilities, emergency pods & dental practices
Adaptations and expansions of facilities are becoming important additions to healthcare buildings. Plus, with the safety of your visitors of paramount concern, all systems must meet current standards and support a diverse range of traffic.
Rapid Ramp is here to provide support with both ramps and steps, available from stock with fast service and construction.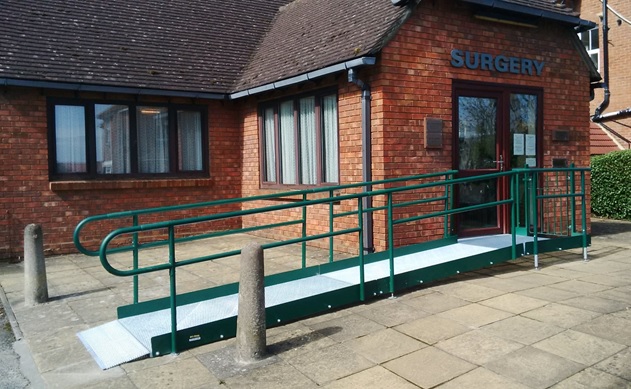 Platforms have a safe weight capacity of 1,000kgs. This guarantees support when dealing with high volumes of public traffic, hospital beds, moving trollies and heavy medical equipment.
Platforms can also be widened to cover traffic moving in both directions and to provide turning space.
Systems can fully comply with Documents M & K of the Building Regulation & DDA requirements.
Optional safety features are available when required, such as Infill Handrails and GRP (Glass Reinforced Plastic) Platforms.