RAMPS & STEPS FOR
HEALTHCARE BUILDINGS
Access solutions for hospitals, GP surgeries, NHS facilities, emergency pods & dental practices
With demands on NHS & private healthcare services on the rise, so does that need for further adaptations and expansions of facilities, e.g. hospital units.
Rapid Ramp is here to provide support with both ramps and steps, that can be fitted and ready to use within a few hours.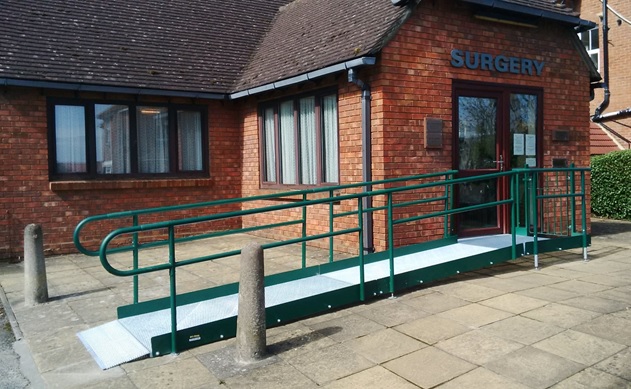 Both systems have a safe weight capacity of 1,000kgs. This guarantees support when dealing with high volumes of public traffic, hospital beds, moving trollies and heavy medical equipment.
Also systems can fully comply with Documents M & K of the Building Regulations. Optional safety features are available when required such as Infill Handrails and GRP (Glass Reinforced Plastic) Platforms.