STEP CALCULATOR
A SIMPLE WAY TO CALCULATE THE RIGHT NUMBER OF STEPS & RISERS
Part 1: Calculate the finished floor level
Take a measurement from the ground level to the bottom of the door using a measuring tape and spirit level (optional).
The below diagrams demonstrate this. Your door may open inwards or outwards; both options are shown.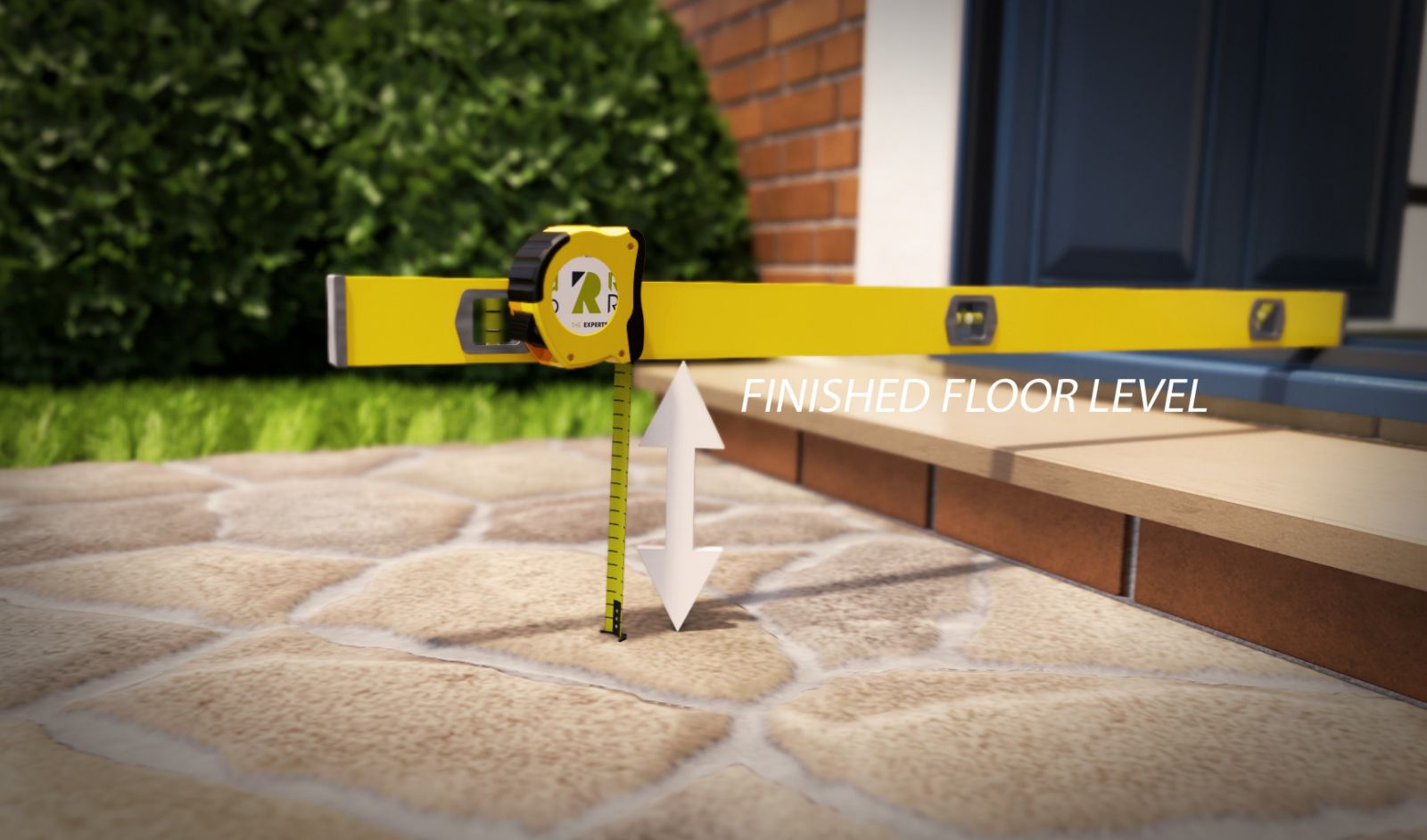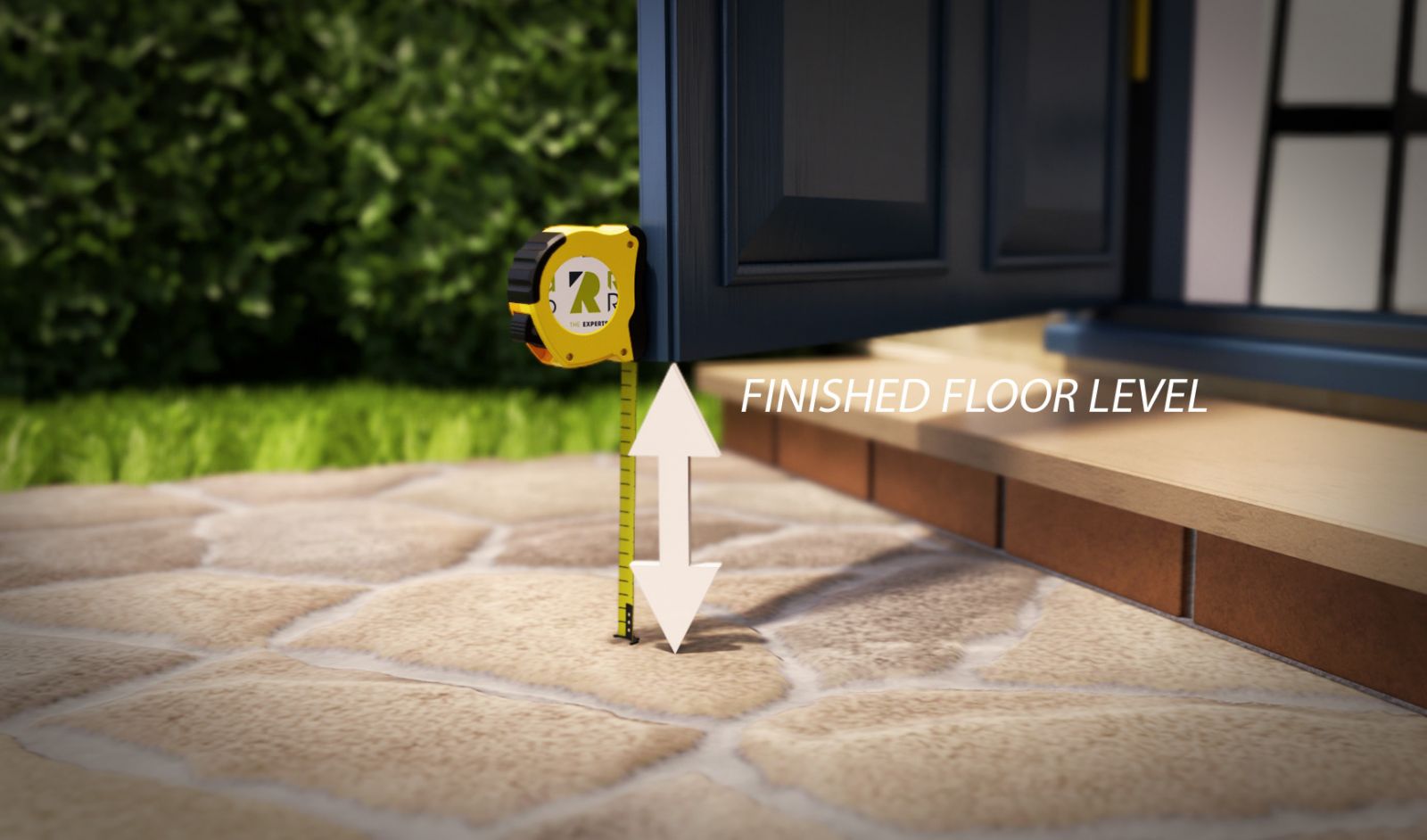 Part 2: Using the calculator
Input your finished floor level (FFL), then follow the guidelines to discover the correct riser height and the total number of steps and risers required.
Outside of the regs.
Dangerous do not proceed.
Outside of the regs.
Please call us on 01424 714 646 for expert advice.
Meets building regs.
Risers between 150mm and 170mm.
No. of risers
Riser height (mm)
No of steps you'll need
No of steps you'll need
0
No of steps you'll need
1
No of steps you'll need
2
No of steps you'll need
3
No of steps you'll need
4
No of steps you'll need
5
No of steps you'll need
6
No of steps you'll need
7
No of steps you'll need
8
No of steps you'll need
9
No of steps you'll need
10
No of steps you'll need
11
No of steps you'll need
12
No of steps you'll need
13
No of steps you'll need
14