FULLY COMPLIANT STEP SYSTEM
This step system fully adheres to DDA Regulations and Documents M and K of the Building Regulations.
The product is highly recommended for schools and public buildings.
All standard and compliant features must be included when applicable.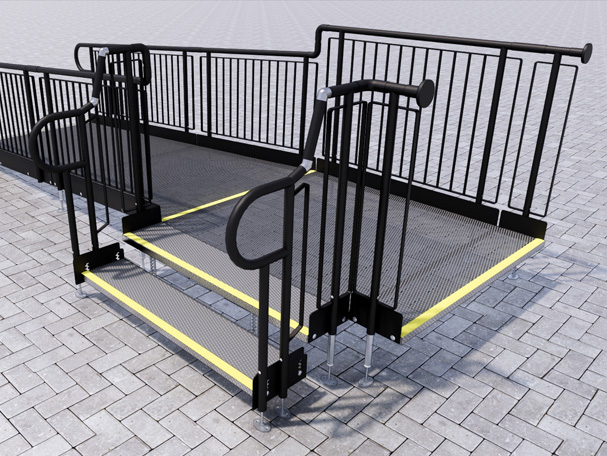 WHAT IS COVERED IN THE DOCUMENTS?
Document M – Gives practical guidance to access and use of buildings.
Document K – Protection from falling (Handrails).
OPTIONAL EXTRAS:
Scroll down the page to view the selection of extras available.
Within your enquiry, please do indicate which extras you require from the list shown.
ADDITIONAL INFORMATION:
Minimum width required:1500mm
Choose as many steps as required.
1 or more extensions are available.
All standard features come included.
A platform comes included.