University of Sussex
A PORTABLE CABIN & PREFABRICATED RAMP TO SUIT
Application
Education
Location
Brighton, East Sussex
System

Service Package
Supply & Install
Ramp access to overcome the threshold to the portable cabin and for ease when storing away the picnic benches.
Our system was ideal, having successfully been tested to have a safe loading capacity of 1,000kgs. Therefore, the platform can easily support the weight of heavy items.
The system took two hours to fit and was immediately functional after installation (unlike a concrete ramp that requires drying time).
The ramp feet were fixed down to provide extra rigidity.
FEATURES INCLUDED:
Infill Handrail - this product prevents users from climbing or falling through gaps.
Yellow Tread - this is a safety feature designed to help those with impaired vision identify the nose of the ramp and steps and distinguish any level changes. Yellow is also one of the easiest colours to see because of its ability to reflect light.
Mesh Platform - the self-draining mesh allows water to pass through rather than collect on the surface.
1100mm High Rail – these handrails attach to any level sections.
Continuous Handrail - this handrail system ensures users always have support to hold onto.
Standard Colour: Black - Ramps are powder coated black to create a durable finish that is tougher than conventional paint.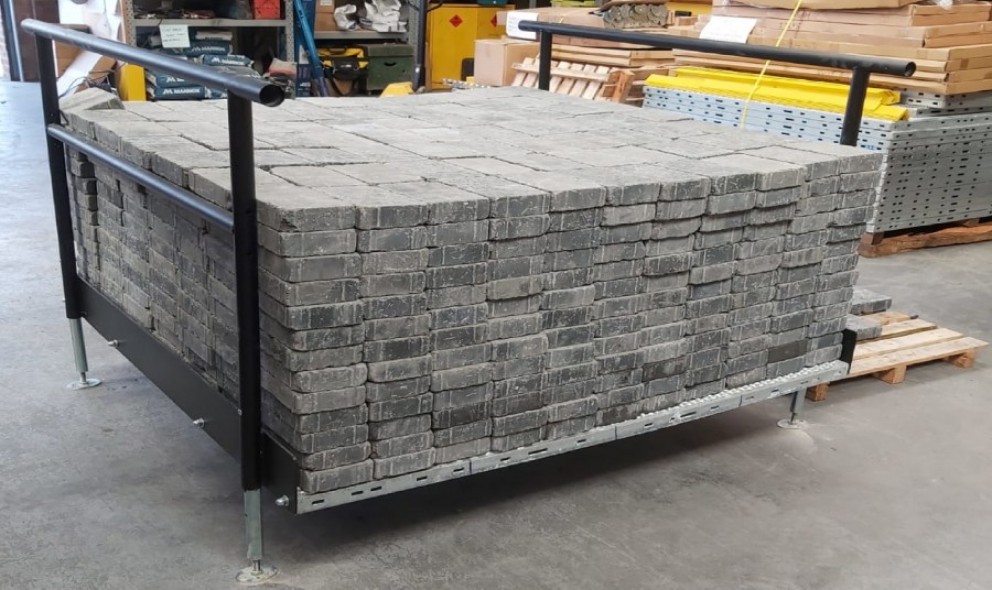 ACCESS RAMPS & STEPS FOR PORTABLE CABINS:
Like modular buildings such as a portable cabin, our ramps & steps are prefabricated systems, carrying benefits including:
A fast construction time - ramp installations are typically completed within a 1-to-2-day turnaround time. Components are also manufactured in the UK and stored in-house.
Easy to remove – once no longer required, ramps can be disassembled within a few hours.
Design and build flexibility – ramps have a modular design, allowing them to be easily re-designed and re-configured to suit different sized areas and site changes.
Cost-effective – the Rapid Ramp System has a life span of over 25 years with no maintenance costs.
Environmental benefits – ramp components can be reused under our ramp recycling scheme.
Safety features - includes handrails for grip and slip-resistant mesh platforms as standard.