Maplin
WHITE POWDER-COATED FINISH FOR A SHOP DISABLED RAMP
Application
Public Building
Location
London
Service Package
Supply & Install
As part of the shop refurbishment project, an access ramp was required to provide disabled access.
At the time, only steps were leading up to the store.
A modular disabled ramp and step unit replaced the existing steps. The systems were powder-coated white to colour match the building.
The customer was pleased to note the cleanliness of the installation on the newly refurbished car park.
A key benefit of the modular ramp is that it leaves no messy building work, allowing for a professional finish.
FEATURES INCLUDED:
Mesh Platform - self-draining mesh allows water to pass through rather than collect on the surface.
Trombone Ends - these are added to the ends of a Rapid Ramp to prevent clothes catching.
Telescopic Legs - these can be adjusted to accommodate different threshold heights.
Standard Continuous Handrail - this handrail system ensures the users always have support to hold onto.
EXTRA FEATURES INCLUDED:
Yellow Tread - this is a safety feature designed to help those with impaired vision identify the nose of the ramp and helps users distinguish any level changes.
Step Unit with Infill Handrails - an ideal addition to any ramp installation, providing the access needed for able-bodied users. Infill handrails prevent users from climbing or falling through gaps.
White Powder Coated Finish - ramps are powder-coated to create a durable finish that is tougher than conventional paint.
Do shops have to provide disabled access?
CUSTOMISED POWDER-COATING:
Rapid Ramp comes in black as standard however you can choose a colour to match your requirement.
All we require is your RAL colour number. A colour chart can identify this.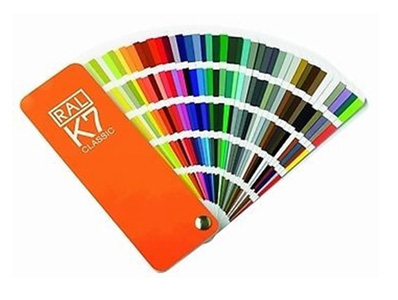 The ramp system has been well received and we will contact again if there is a need in the future.
Store Refurbishment Project Manger