Fire Exit Ramp, Maidenhead library
A FIRE EXIT RAMP MADE FROM FIRE-RESISTANT STEEL
Application
Public Building
Location
Maidenhead, Berkshire
System
Standard Ramp System
Service Package
Supply & Install
A steel Rapid Ramp was installed within a few hours. It included a bespoke platform that slotted around the pillar. Plus, a turning platform that sits and mimics the existing path design.
FEATURES INCLUDED:
Mesh Access Platform - this self-draining mesh platform allows water to pass through rather than puddle on the surface and potentially freeze.
Trombone Ends - these are added to the ends of a Rapid Ramp to prevent clothes catching.
Telescopic Legs - these can be adjusted to accommodate threshold heights.
Standard Handrail - this handrail system ensures users always have a support to hold onto.
Standard Colour Black - ramps are powder-coated black to create a hard finish that is tougher than conventional paint.
How wide does a fire exit ramp have to be?
Our ramps can be designed to be as wide as required. However, if it needs to be DDA compliant and signed off by building control, it will require a minimum width of 1500mm and a gradient of 1:15.
>Please click for further information on the building regulations<
Our modular ramp can be adapted to suit different requirements and spaces.
Different platform widths are available, including:
900mm
1000mm
1200mm
1500mm
Any of the above can be secured together to create almost any width.
Also, with a loading capacity of 1,000kgs, ramps can safely support the weight of pushchairs, wheelchairs, mobility scooters and powerchairs.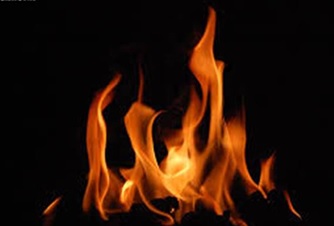 Yes, unlike wooden ramps, steel is a fire-resistant material that will not typically burn and melt at temperatures encountered in building fires.
Our steel wheelchair ramp is galvanised, a process where a protective coating of zinc is applied to prevent rusting. Also, all components are powder-coated to create a durable finish that is tougher than conventional paint.