Slip Resistant Ramp, Rye
A NON-SLIP SOLUTION FOR SLIPPERY STEPS
Application
Residential
Sector

Location
Rye, East Sussex
System

Service Package
Supply & Install
Steps leading up to the front door were becoming slippery due to moss build-up.
Therefore, the client needed a slip-resistant ramp to bridge the gap between the steps and the door.
Our installers fitted the Rapid Ramp with a slip-resistant mesh platform within a day.
FEATURES INCLUDED:
Trombone Ends - these are added to the ends of a Rapid Ramp to prevent clothes catching.
Telescopic Legs - these can be adjusted to accommodate different threshold heights.
Standard Continuous Handrail - this handrail system is designed to be grasped by the hand, to provide stability or support.
Mesh Platform - self-draining mesh allows water to pass through rather than collect on the surface.
Two years after installation, the ramp is still going strong with no moss growth on the mesh platform.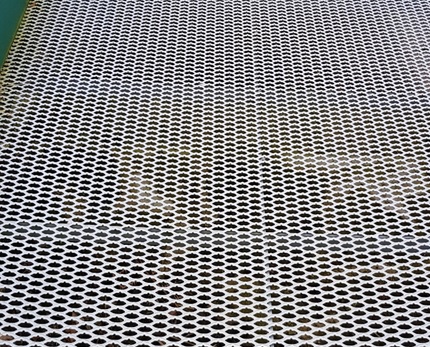 WHY DOESN'T THE MOSS GROW ON OUR MESH PLATFORM?
Our self-draining mesh allows water to pass through, so moss has nothing to feed on.
Also, the mesh is manufactured from galvanised steel.
Galvanising is a process where a protective coating of zinc is applied to prevent rusting and to kill moss.
We were delighted with the ramp and couldn't do without it. Thank you, Rapid Ramp!
Homeowner