Retail Shop
WHITE POWDER-COATED FINISH ON SHOP RAMP
Application
Public Building
Sector

Location
London
Service Package
Supply & Install
As part of the shop refurbishment project, an access ramp was required for wheelchair-bound customers.
At the time, only steps were leading up to the store.
A modular Rapid Ramp and step unit replaced the existing steps. The systems were powder-coated white to colour match the building.
The customer was pleased to note the cleanliness of the installation on the newly refurbished car park.
A key benefit of the modular ramp is that it leaves no messy building work, allowing for a professional finish.
FEATURES INCLUDED:
Mesh Platform - self-draining mesh allows water to pass through rather than collect on the surface.
Trombone Ends - these are added to the ends of a Rapid Ramp to prevent clothes catching.
Telescopic Legs - these can be adjusted to accommodate different threshold heights.
Standard Continuous Handrail - this handrail system ensures the users always have support to hold onto.
EXTRA FEATURES INCLUDED:
Yellow Tread - this is a safety feature designed to help those with impaired vision identify the nose of the ramp and helps users distinguish any level changes.
Step Unit with Infill Handrails - an ideal addition to any ramp installation, providing the access needed for able-bodied users. Infill handrails prevent users from climbing or falling through gaps.
White Powder Coated Finish - ramps are powder-coated to create a durable finish that is tougher than conventional paint.
BENEFITS OF THE MODULAR RAMP:
Our system is engineered to be easy to reuse and reconfigure, with telescopic legs that can be adjusted to match different threshold heights.
Optional extras can be added such as Infill Handrails and GRP (Glass Reinforced Plastic) Platforms, plus it can fully comply with Documents M and K of the Building Regulations.
This increased level of flexibility continues to make our system ideal for temporary or leased buildings.
CUSTOMISED POWDER-COATING:
Rapid Ramp comes in black as standard however you can choose a colour to match your requirement.
All we require is your RAL colour number. A colour chart can identify this.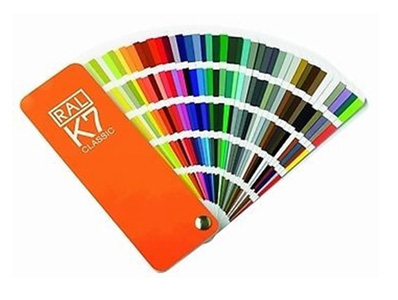 The ramp system has been well received and we will contact again if there is a need in the future.
Store Refurbishment Project Manger